Remote Sensing and In Situ Detection and Tracking of Geohazards (RESIST)
The RESIST project contributes to the understanding of the source mechanisms driving volcanic eruptions and
landslides in the area extending from North Tanganyika to North Virunga by:
                1) filling the gap of knowledge on ground-based level and;
                2) combining this information with innovative earth observation (EO) approaches.
RESIST exploits ground-based instrument networks, field surveys and modern EO techniques (Split Band and MSBAS InSAR time-series, SO2 flux, TRMM) to study and characterize the changes in the monitored parameters that could/should be considered as significant in terms of volcanic and landslide processes.
This project is funded by Belgian Science Policy (Belspo) and the Luxembourg National Fund for Research (FNR). The project is coordinated by the Royal Museum for Central Africa, in collaboration with the National Museum of Natural History/European Center for Geodynamics and Seismology, Centre Spatial de Liège, Belgian institute for Space Aeronomy, and NASA-Landslides.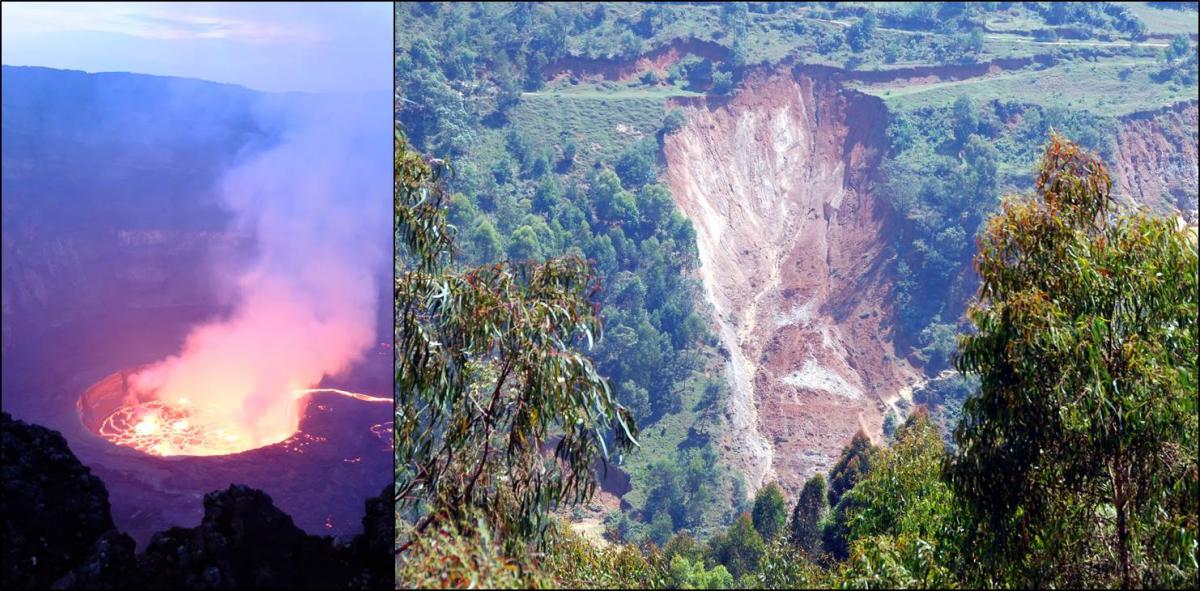 Website contact: elise.monsieurs@africamuseum.be